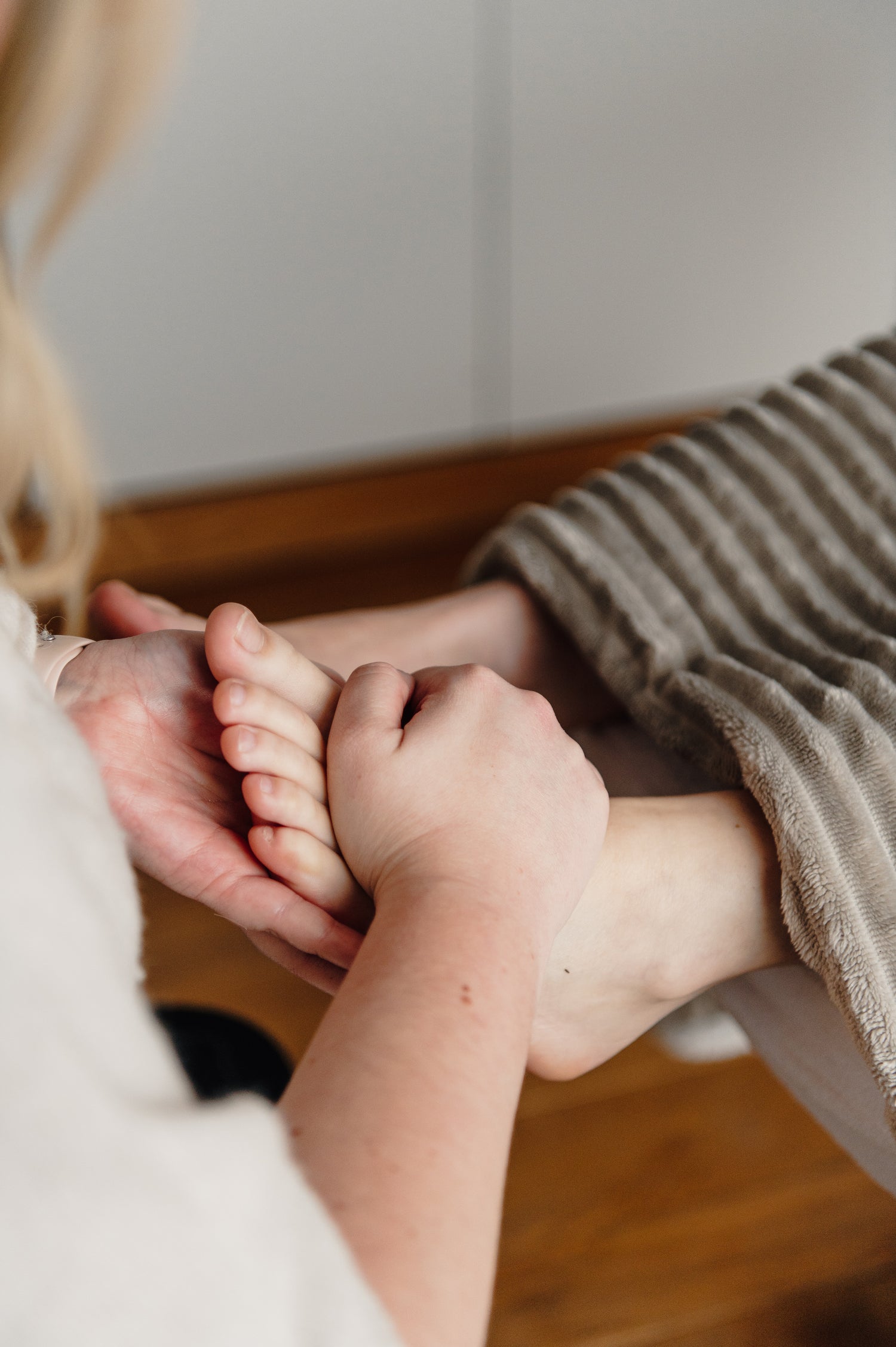 Loop op wolkjes...
Trakteer jezelf op een pedicure en laat je vermoeide voeten weer stralen! Een professionele pedicure behandeling zorgt niet alleen voor mooie nagels, maar ook voor ontspanning en verlichting van pijnlijke voeten. Verwen jezelf met een heerlijke pedicure en stap weer vol zelfvertrouwen de wereld in.
Maak HIER een afspraak
Pedicure
Pedicure

Volledige voetverzorging inclusief behandeling van eelt en eeltpitten.

PRIJS €60
Pedicure + gellak

Combinatie behandeling: pedicure (inclusief behandeling van eelt, eeltpitten,...) en gellak op de teennagels.

Gellak op de teennagels blijven 6-8 weken mooi verzorgd!

PRIJS €80
Pedicure + nagellak

Volledige pedicure (inclusief behandeling van eelt, eeltpitten,...) met lakken van de teennagels met nagellak.

PRIJS €65
"Healthy feet, healthy body, healthy mind."
Reviews
Naar goede gewoonte was het weer genieten van een vriendelijke, rustige en heel goede pedicure. Graag tot volgende keer

Anne-miek M.

Super fijne pedicure gehad. Zoals altijd bij Chiara!

Sylvia V.T.

Zoals altijd een goede pedicure met een gezellige babbel

Marleen V.D.B.

Chiara gaat snel en secuur te werk, en ik ben altijd tevreden over het resultaat, of het nu een pedicure is of het verven van mijn wenkbrauwen!

Athena D.B.

De voeten voelen weer als nieuw, dank je wel voor de uitstekende service Chiara 👍🏼

Rudi V.

Loop weer op "vleugels" 🤣

Marianne L.